Stick with an old favorite, or go out on a limb and try something new? With so many gins on the shelf, it can feel overwhelming. Here are a few tips which might help you make a good choice next time you're looking for a new gin.
During the past decade or so, gin has exploded in popularity. Currently, in Australia, it's estimated that there are around 700 different expressions of gin on the market. Some of them are wildly popular and others tend to linger on bottle shop shelves collecting dust. Of course, clever marketing plays its part, but surely a good gin needs to taste good.
1. Juniper Flavour
For many gin drinkers, juniper is the key. These small blue berries are the chief ingredient in the world's most popular style of gin, London Dry. Traditionalists love gins which lead with the fresh piney notes that come from juniper. Whichever other botanicals are chosen, they must balance well with juniper.
2. Quality of Juniper and Other Botanicals
For some distillers, juniper and coriander are used as base notes, and it's the other botanicals which carry a gin's melody. As with a musical composition, it's all about putting the right notes together. A moody blues gin might play up musty and earthy notes. The sweet, floral notes of a summer gin evoke the strains of Vivaldi; and a contemporary or new-age gin might present something altogether unexpected. If you want some help describing flavours you do or don't like, consult a flavour wheel.
RELATED: Try out the Pink Gin Cocktails for Summer
Botanicals can be sourced from all over the world, and there are endless possibilities open to a distiller. What is obvious in a good gin is that the distiller has command over the ingredients. Instead of heaping as many different flavours into the still and hoping for the best, a good distiller knows exactly how much is too much. Sometimes restraint is the key. Maximum botanicals do not equate to maximum quality.
3. A spirit of place
Thirdly, gin is a spirit of place. For many gin drinkers, the story of the gin and the use of locally sourced ingredients are important. Olfaction is a powerful sense, and a smell can evoke a memory or a place like nothing else. It's no wonder that people are attracted to gins that conjure up happy times at home, be it grandmother's garden, the beach, or the bush.
It's exciting to find new ingredients, and tinker with recipes until you find just the right proportions. I suppose that's the real key to finding a good new gin. Look for gins which have been created with purpose and passion and it's likely you'll be onto a winner.
FOLLOW US ON SOCIAL MEDIA
Our range of multi award winning gins
Bright Night Wild Tasmanian Gin
Capture multi award winning Wild Tasmania in your glass. Recently awarded Asia Pacific spirit of the year 2022.
Bright Night Pink Gin
Looks like summer sunset, tastes like strawberry sherbet. Made with Tasmanian murtis berries, try our new Pink Gin.
Chardonnay Barrel Aged Gin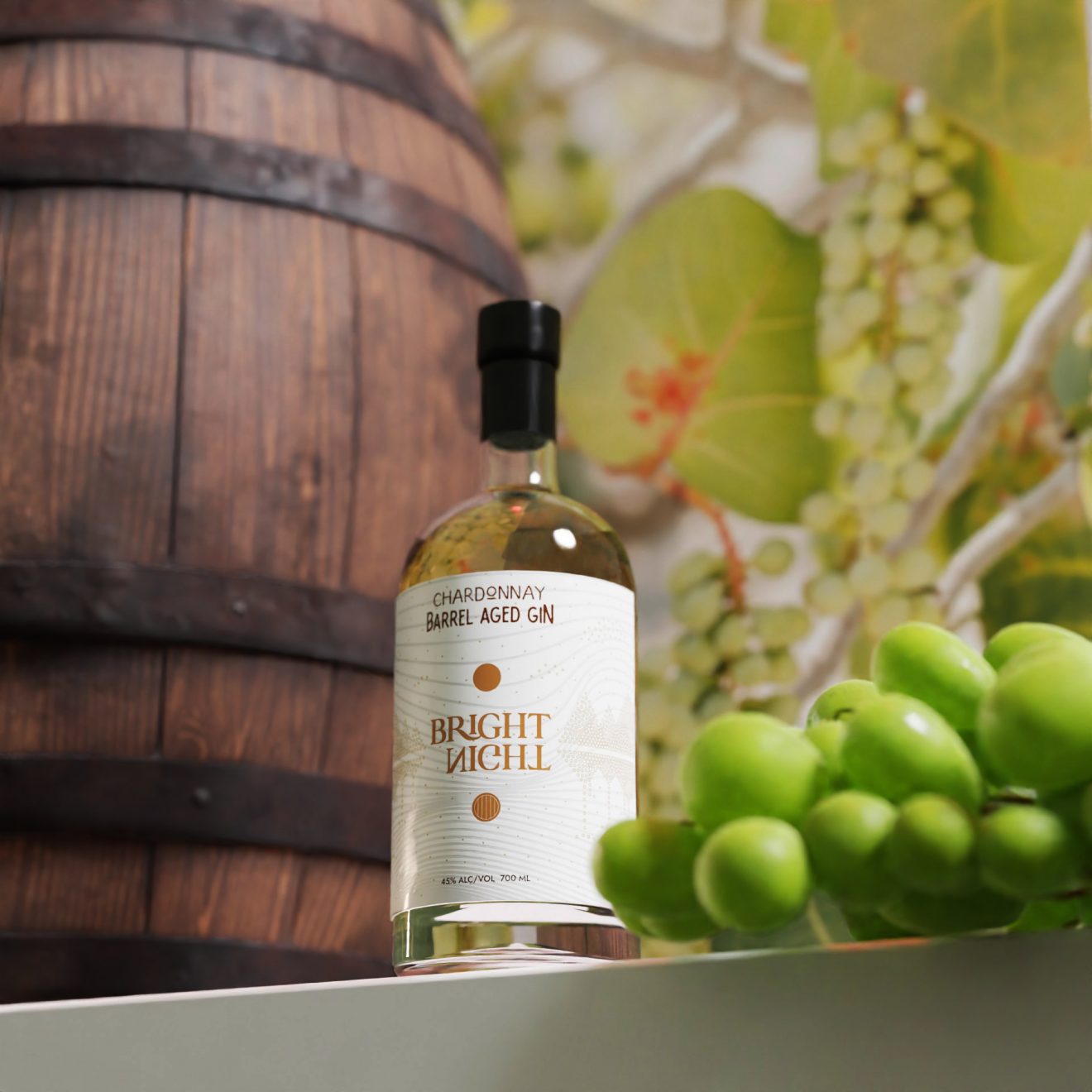 Award winning Wild Tasmanian Gin aged in a Tasmanian Winery's Choardonnay (French Oak) Barrel