Tasmanian Whisky Week celebrates the achievements and craft of Tasmanian distillers Tasmanian Whisky Week is a celebration of the numerous Tasmanian distilleries, their spirits and whisky.
Bright Night Gin will be showcasing our Gin at the event with other 30 distilleries.
Bright Night Gin's distillers, Damian and Mad will be there running gin tasting sessions.
Willie Smith's Cider and Hobart Brewing Co will be on hand, as will food trucks Bahn Mi 'n' Grill and inside you will find Deep End Farm and their fabulous steamed buns.
Tasmanian Spirit Showcase ticket holders receive a TWW tote bag, bottle of water, booklet, $10 food voucher and a TWW Glencairn whisky glass.
Tickers can be purchased here:
Location and Sessions
The Tasmanian Spirit Showcase
City Hall
57-63 Macquarie Street, Hobart
Sessions: 1pm – 4pm & 5pm – 8pm
Saturday 14th August
FOLLOW US ON SOCIAL MEDIA
Our range of multi award winning gins
Bright Night Wild Tasmanian Gin
Capture multi award winning Wild Tasmania in your glass. Recently awarded Asia Pacific spirit of the year 2022.
Bright Night Pink Gin
Looks like summer sunset, tastes like strawberry sherbet. Made with Tasmanian murtis berries, try our new Pink Gin.
Chardonnay Barrel Aged Gin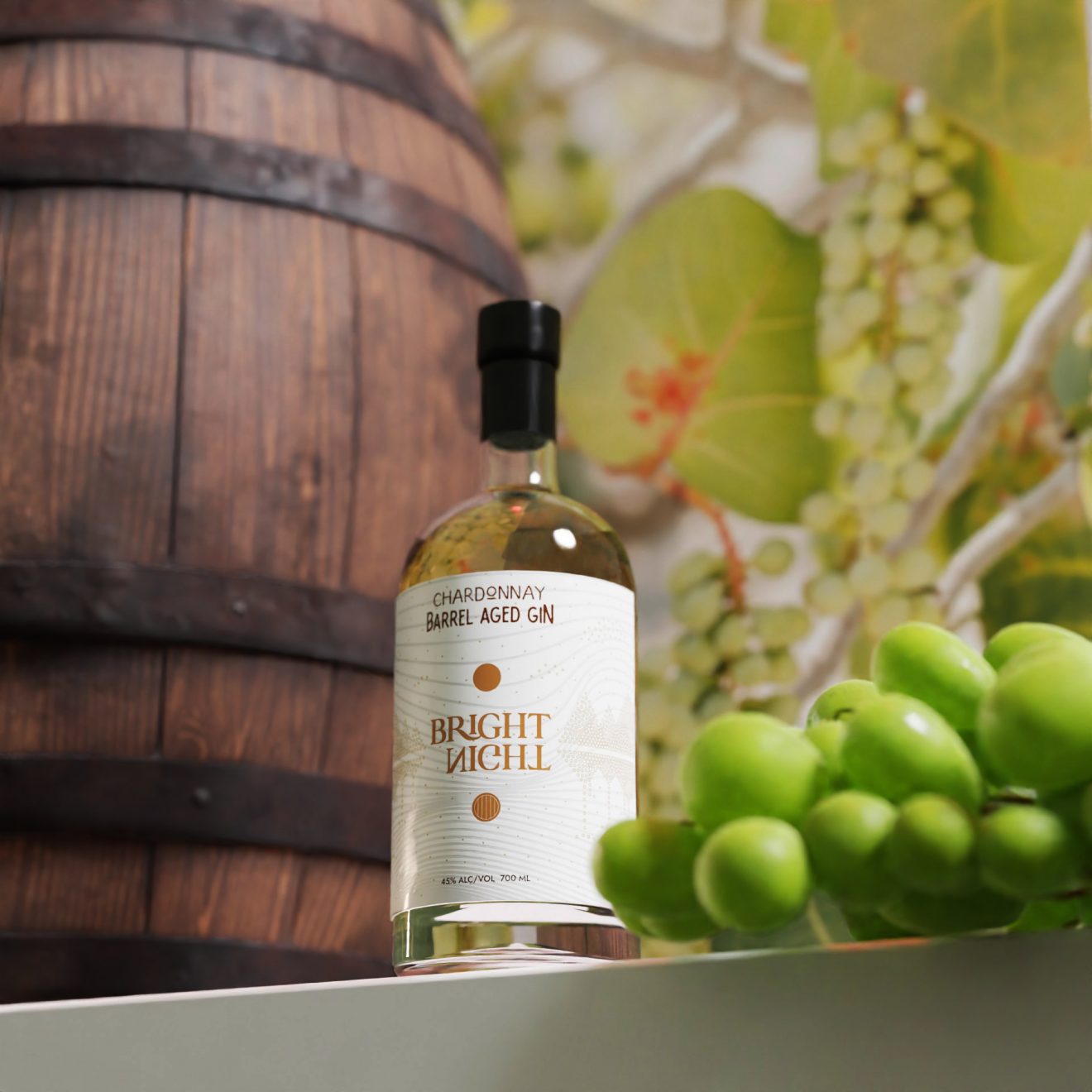 Award winning Wild Tasmanian Gin aged in a Tasmanian Winery's Choardonnay (French Oak) Barrel