Some really exciting news 🙂
Bright Night Gin is proud to be partnering with LORNE FILM on their feature movie "Magpie" currently in development. We are so excited that Bright Night Gin will focus in one of the scenes in the movie 'Magpie' as well.
About LORNE FILM
LORNE FILM first came into being with the mounting of LORNE FILM 2013 – a film festival that went on to develop a reputation for quality, innovation and support for independent Australian film. During this run from 2013 to 2019 LORNE FILM has screened over 200 films – both features and shorts – and run a host of film events.
About 'Magpie' movie
A brand new Australian supernatural thriller/ romance is set to be shot in Victoria in early 2022. MAGPIE tells the story of grieving writer Jack, who moves house and tries online dating in an effort to move on after his wife's death. Through an unnerving connection online Jack discovers the dark secrets of the house.
The film is moving and at times terrifying. Ultimately true love survives.
Screenwriter Darren Markey (THE UNLIT), tasted Bright Night gin at its launch in 2021. Darren loved the gin, and thought it perfect for a heart warming scene in MAGPIE, in which Jack enjoys a virtual drink with his lonely mother. Darren felt that even the name of the gin made it the perfect match for MAGPIE, evoking lightness and darkness with the Bright triumphing.
Darren approached the innovative and creative team at Bright Night, who instantly saw the value in the synergy between the film and the drink. Thus Bright Night's partnership with Lorne Film, the film entity behind MAGPIE, was formed.
Bright Night Gin is the newest offering from multi-award winning distiller, Damian Mackey. It is made with pure Tasmanian mountain water and owes it's lush complex flavours to fourteen local and imported botanicals.
You can read more about the film here https://lornefilm.com/magpie and you can get your hands on a delicious bottle of Bright Night, whilst supporting the film, by ordering here https://brightnight.com.au/magpie
Support 'Magpie'
Part of the MAGPIE/ Bright Night partnership is a special offer, whereby Bright Night will contribute ten dollars toward production costs of the film for every bottle sold through this exclusive campaign.
That's right – by purchasing a bottle of this exquisite best Australian independent gin you can also support a new independent Australian film. Win: Win!
Complex and luminescent, like the Southern Ocean's dark skies evoked in the label, Bright Night can be enjoyed cloudy on ice or in your favorite Australian gin cocktail.
MAGPIE is set for production on early 2022 and will be directed by Kate Whitbread (THE UNLIT, THE SPIRIT OF THE GAME) and stars award winning actor Lee Mason.
FOLLOW US ON SOCIAL MEDIA
Our range of multi award winning gins
Bright Night Wild Tasmanian Gin
Capture multi award winning Wild Tasmania in your glass. Recently awarded Asia Pacific spirit of the year 2022.
Bright Night Pink Gin
Looks like summer sunset, tastes like strawberry sherbet. Made with Tasmanian murtis berries, try our new Pink Gin.
Chardonnay Barrel Aged Gin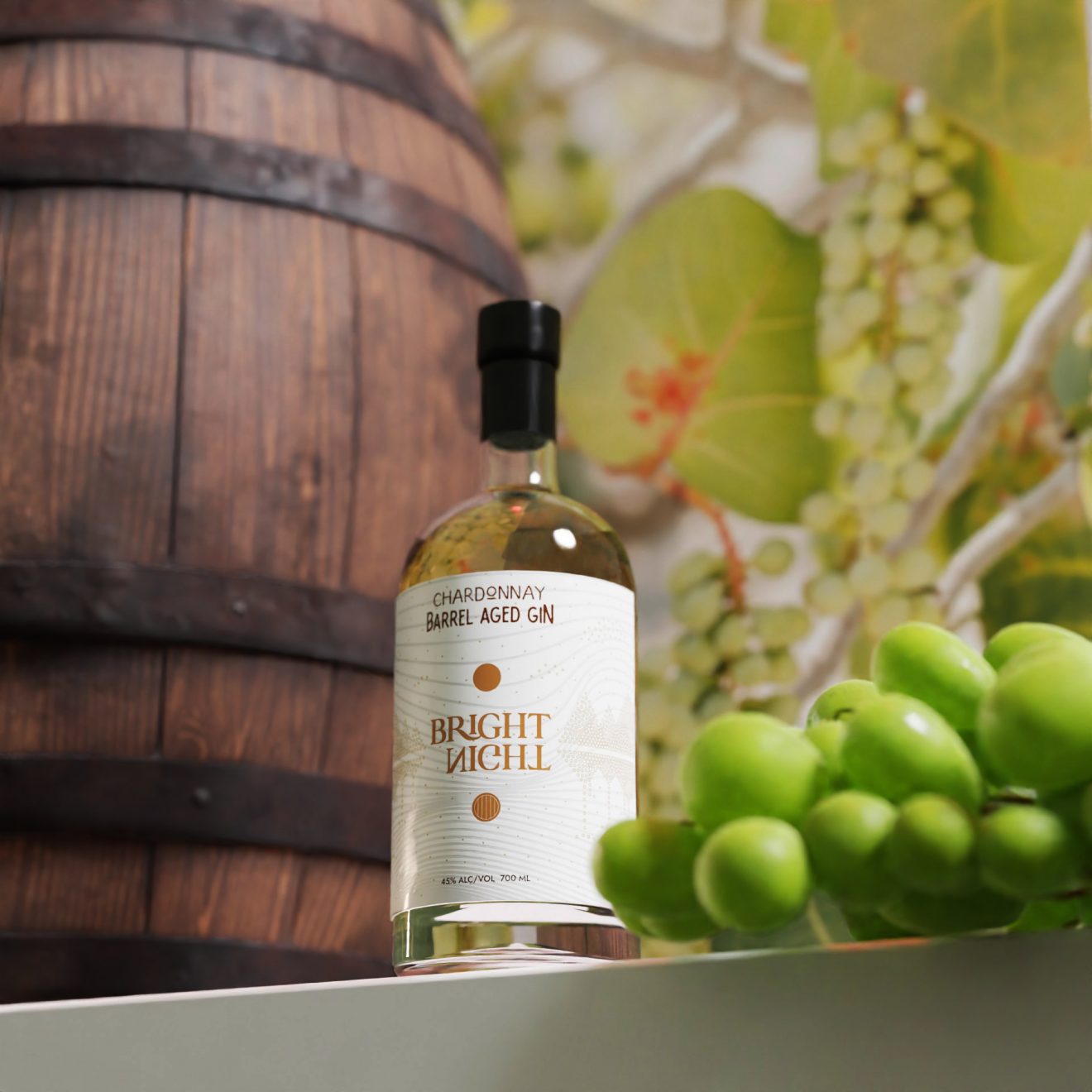 Award winning Wild Tasmanian Gin aged in a Tasmanian Winery's Choardonnay (French Oak) Barrel