Bright Night Gins are hand-crafted gins made by distillers who care about quality. Our botanicals have been carefully sourced, even home-grown. Our aim, ultimately is to make the best gin in the world. So we love it when our gins do well at an international stage. And on an international stage, there is nothing bigger than the San Francisco World Spirits Competition. Founded in 2000, the San Francisco World Wine Spirits Competition is the oldest and largest competition of its kind. This year alone, they had 5000 entrants. The competition invites a panel of Gin experts to judge a series of blind tasting sessions to award its medals.
This was the first most awarded gin that we entered since launching the Bright Night Wild Tasmanian Gin. We were also very excited to be in an awards show that was being patron'ed by Bill Lark himself. Being a relatively young gin, we were happy to rub shoulders with the big names and share the limelight among the winners.
We are so thrilled to learn that both our gins won medals at the latest San Francisco World Spirits Competition 2022. Being the first time we have entered this competition, we were very pleased to see both our gins win a medal.
Gold Medal (Flavored Gin) – Bright Night Pink Gin
Our Pink Gin has received a gold medal in its first competition. In Bright Night Pink Gin sweet bursts of a summer harvest balance with warm earthy undertones of cassia bark and cloves. Bright Night Pink Gin is made by steeping our multi-award-winning Bright Night Wild Tasmanian Gin in murtis berries giving them a distinct fragrance and a fruity flavour to the gin. Our Pink Gin makes an amazing pink spritz.
This was also the first awards competition we entered for Bright Night Pink Gin, so we were a bit nervous on how it will perform on the international stage. Winning Gold on its first competition has reaffirmed the quality ingredients and the hard work that has been put by the Bright Night Gin team in creating this award winning gin. We are proud to say that Bright Night Pink Gin is now officially an "award-winning gin" and the medal is proudly displayed on the gin page on our website.
Silver Medal (Gin) – Bright Night Wild Tasmanian Gin
Dusty, intense and twinkling with flavour, Bright Night Gin fuses the distinctive taste of Tasmania's native bushlands with traditional aromatics. Savour the tantalising interplay of fourteen carefully selected botanicals including Tasmanian mountain pepper berries, lemon myrtle and kunzea. Earthy notes balance with bright citrus and bursts of peppery spice. Makes a great heart-warming G&T, or can be enjoyed neat as a sipping gin.
The Silver medal adds to other great medals that our Wild Tasmanian Gin has won over its first year. Our Wild Tasmanian Gin has also recently won "Double Gold" and "Asia Pacific Spirit of the year trophy" at China Wine and Spirits Awards 2022.
Try out our award-wining gins
The "Double Flavour" pack from our online store comes with a bottle of our Wild Tasmanian Gin and Pink Gin and is the best way to try out both the gins. Enjoy the best of both worlds and receive free shipping with our Bright Night Wild Tasmanian Gin + Bright Night Pink Gin pack! Order at our online shop here.
FOLLOW US ON SOCIAL MEDIA
Our range of multi award winning gins
Bright Night Wild Tasmanian Gin
Capture multi award winning Wild Tasmania in your glass. Recently awarded Asia Pacific spirit of the year 2022.
Bright Night Pink Gin
Looks like summer sunset, tastes like strawberry sherbet. Made with Tasmanian murtis berries, try our new Pink Gin.
Chardonnay Barrel Aged Gin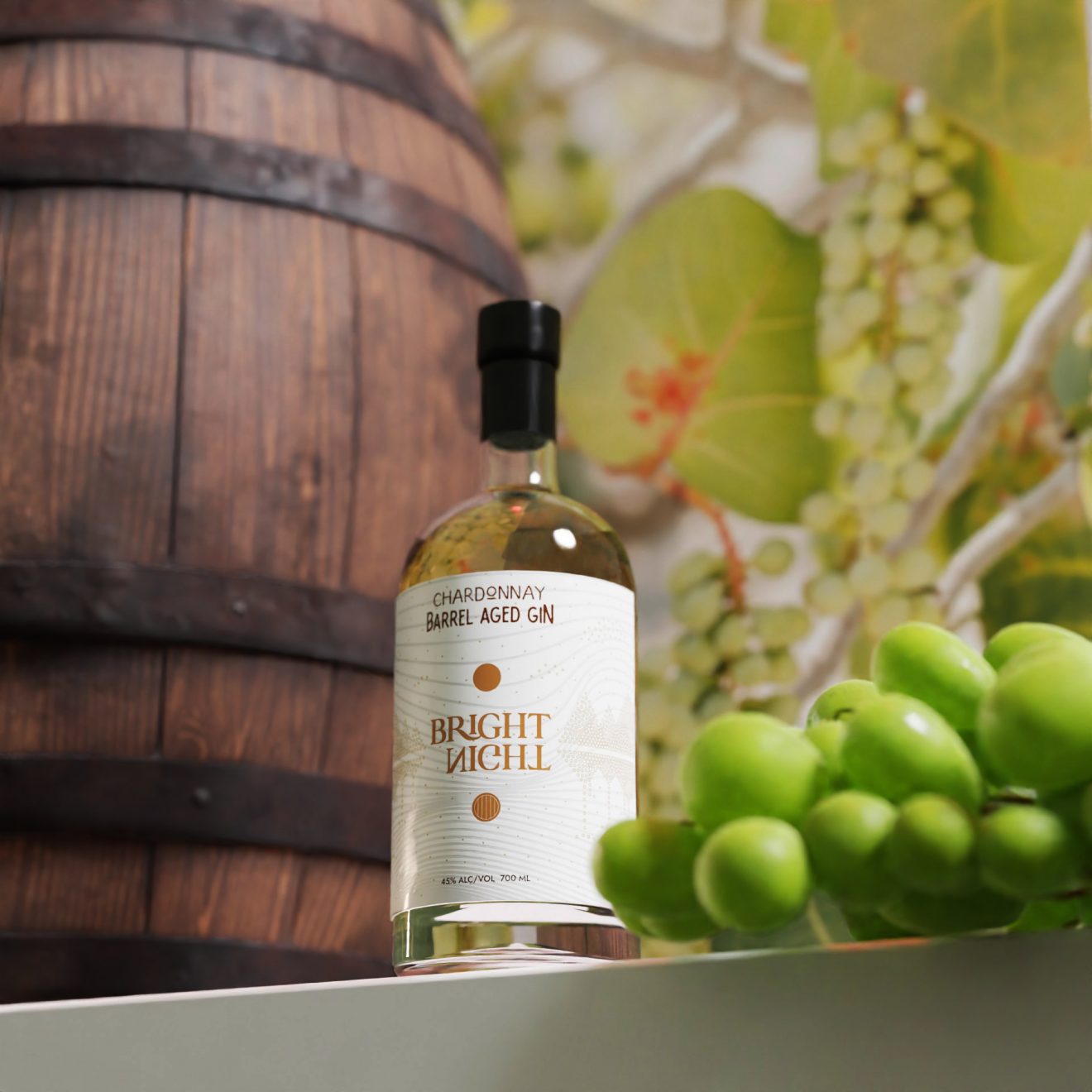 Award winning Wild Tasmanian Gin aged in a Tasmanian Winery's Choardonnay (French Oak) Barrel