It's Friday night, and you're looking for something to do. You've had a long week at work and all you want to do is relax with your friends or family. Well, we have the perfect idea for what you should do: have a gin night!
Whether it's just one person who likes gin or everyone in the group enjoys it, there are plenty of ways that this can be done.
For example, if you're hosting your very own gin night, making different types of gins available so that people can make their own drinks with their preferred gin would be awesome right? If not then go out together and order drinks at the bar. Then, there are other options like playing games while drinking or going out to eat somewhere with great food and cocktails.
But we want to be more specific than these. Here are some ideas for a great gin night to give you and your friends or family a blast.
Gin tasting party
The easiest way to have a great gin night is by having a gin tasting party. Gin is a drink that can have many flavours, and it's hard to find a favourite. Why not taste different gins and see which one you like the best?
There's no need for you to go out and get drinks; instead, you can have your guests bring theirs and everyone can share their own preferred gins. Offer them different types of tonics or mixers so that they can make their favourite drink with what's available.
If you want to make this gin night different, try doing something like blind tasting. Beforehand, make a list of gins that has similar characteristics so that your guests won't guess what they're drinking during the event.
It would be awesome to be creative with the presentation of each glass too, although it's understandable if you think that's too much work.
Did you know that Bright Night Gin has a gin tasting pack which is a great experience for groups wanting to do gin tasting.
Bright Night Gin Tasting Pack
Experience the best of Tasmanian gin with our Gin Tasting Pack. Featuring three 50ml bottles of premium gins, including a classic London dry style Wild Tasmanian Gin, a fruity Pink Gin, and a sophisticated Chardonnay Barrel Aged Gin, this set is perfect for those who enjoy exploring different styles and flavors. Crafted with the finest Australian and imported botanicals, each gin offers a unique and authentic taste experience. Try them all and discover your new favorite gin.
Gin game night
A gin night doesn't have to be a long activity. Make it interesting by playing games and drinking gin at the same time. Choose games that can be played while drinking, of course.
For example, you can play charades with your friends and every time your team can't guess the correct answer, your team will drink. If your team gets to answer, the other team will drink.
It doesn't have to be complicated! Even family-friendly games like these can be fun, especially with gin.
Do you need more ideas on what games you can play while drinking gin? Here's a list of 10 Fun Drinking Games by Scoop Whoop.
Gin and Cheese pairing
Cheese AND gin? Yes, please! That sounds fancy and delicious. Who said you can only enjoy cheese platters with wine?
This is a perfect pairing for people who love cheese but also enjoy gin. Or if you want to have a good gin night, but chaotic fun isn't in your guests' best interest.
A good way to do this is by having a cheese platter with different types of cheese and crackers that you can pair with your gin. Just sit down with your group of friends and family, relax, and enjoy your gin.
Like the others, it might be best if you can get your guests to bring their favourite gins so everyone can discover something new on your gin night.
Gin and movie night
Fancy a movie night with your family or friends? Why not watch a movie while drinking gin at the same time?
Enjoying food and gin while watching a movie can easily make the experience so much better. It makes the movie more fun, and the gin more enjoyable.
There are different types of gin flavours that can match up to what's on-screen. Coming up with themes would be a great idea too. Maybe you can have a classic horror movie night? Or an action-packed night with gin. The possibilities are endless!
You can even make your own drinking game inspired by the movie you're watching after. Find something that may be silly, but it will definitely be a challenge.
It doesn't matter if you have a big group or a small one, this will definitely be a fun gin night if you use the right elements. Be creative with it and don't forget to have a great time. There's no such thing as an uninteresting gin night!
Hopefully, the list of fun ideas can help spark your next gin night. Give them a try or think of some more on your own for planning purposes. If you love gin, then never let an opportunity pass where you can drink it. (Responsibly, though).
Do you have awesome ideas for a great gin night? Let us know in the comments!
FOLLOW US ON SOCIAL MEDIA
Our range of multi award winning gins
Bright Night Wild Tasmanian Gin
Capture multi award winning Wild Tasmania in your glass. Recently awarded Asia Pacific spirit of the year 2022.
Bright Night Pink Gin
Looks like summer sunset, tastes like strawberry sherbet. Made with Tasmanian murtis berries, try our new Pink Gin.
Chardonnay Barrel Aged Gin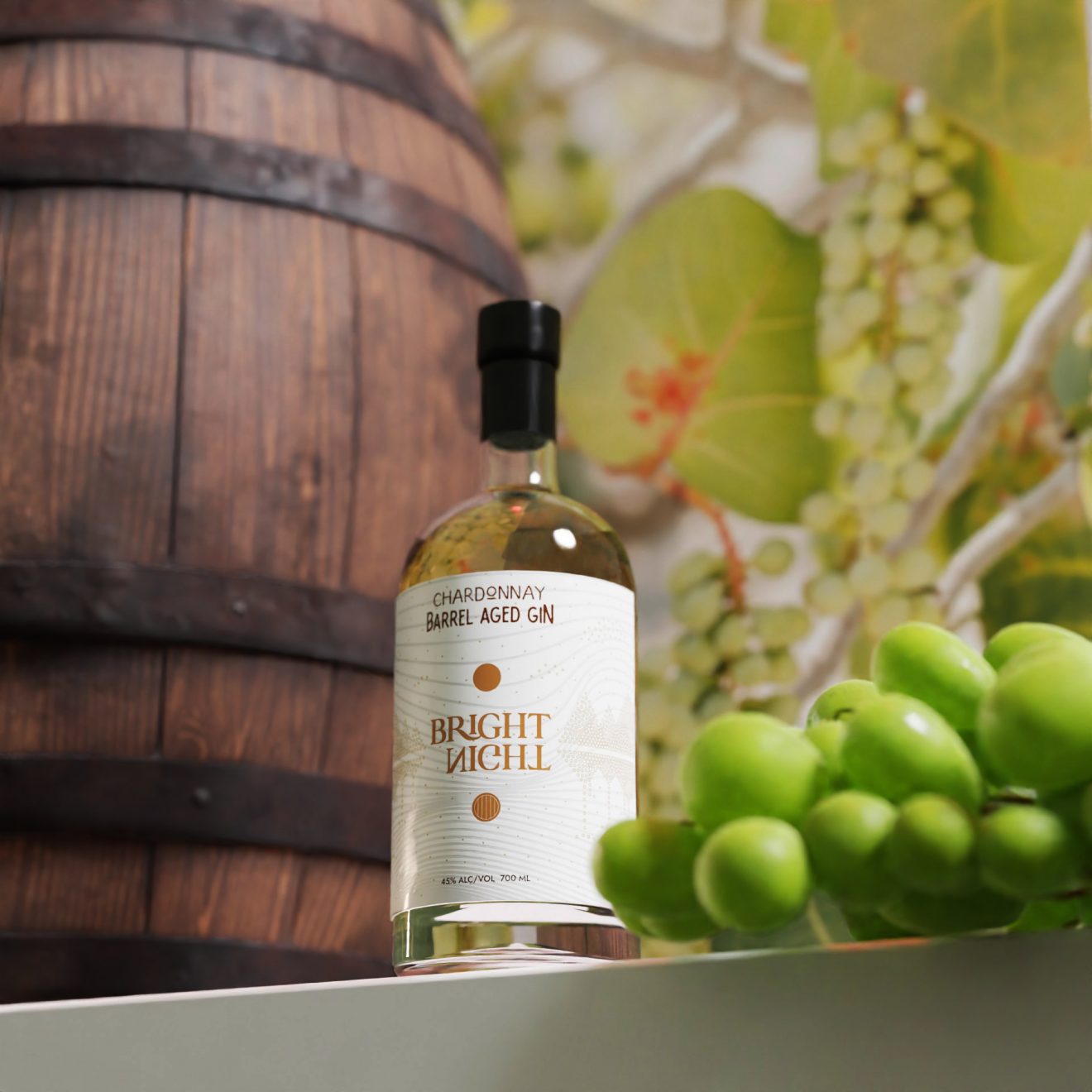 Award winning Wild Tasmanian Gin aged in a Tasmanian Winery's Choardonnay (French Oak) Barrel