Step into the enchanting world of Tasmania, Australia, where the pristine wilderness and pure natural beauty have given rise to a truly exceptional gin. Meet Bright Night Gin, an award-winning gem that has been capturing the hearts and palates of gin enthusiasts worldwide. In a recent triumph, Bright Night Gin made its mark at the esteemed Tokyo Whisky and Spirits Competition, bringing home a Silver Medal and a Bronze Medal for its remarkable and delicious gins.
Silver medal – Bright Night Wild Tasmanian Gin
Bright Night Gin, crafted with gentle love and care, with 14 Tasmanian, Australian and imported botanicals, embodies the spirit of Tasmania's wild and rugged landscapes. Each bottle contains the essence of Tasmania's pristine waters, native botanicals, and the artistry of its dedicated distillers. The result is an exceptional gin that tantalizes the senses and transports drinkers on a sensory journey like no other.
Our own, Bright Night's Wild Tasmanian Gin, a London dry-style gin, has stood out at the Tokyo Whisky and Spirits Competition. This superb expression showcases the juniper-forward character that defines a classic London dry gin, with a unique Tasmanian twist. Crafted using a selection of locally sourced botanicals, including the aromatic Tasmanian pepperberry, Bright Night Wild Tasmanian Gin captivates with its harmonious blend of flavors and seamless balance. Its well-deserved Silver Medal highlights the gin's exceptional quality and confirms its place among the finest in the world. We were very excited to share the stage with some amazing gin brands from around the world.
Bronze medal – Bright Night Pink Gin
Adding a touch of elegance and vibrancy to the Bright Night Gin collection, the Bright Night Pink Gin took home a Bronze Medal at the Tokyo Whisky and Spirits Competition. This flavored gin is a delightful fusion of Tasmania's murtis berries with the 14 selected botanicals of the Wild Tasmanian gin. With its captivating pink hue and enticing fragrance, Bright Night Pink Gin offers a truly memorable and refreshing drinking experience. Its recognition with a Bronze Medal further reinforces its position as a must-try gin for those seeking a unique and delightful twist.
Tokyo Whisky & Spirits Compeition (TWSC)
The Tokyo Whisky & Spirits Competition (TWSC) is an esteemed event aimed at promoting the excellence of premium whiskies and spirits both within Japan and on an international stage. Its primary objective is to contribute to the growth and development of the alcohol industry by showcasing and recognizing the highest standards of quality.
Established in 2019, the Tokyo Whisky & Spirits Competition has quickly gained recognition as a prominent spirits competition. It encompasses a wide range of spirits, including whisky, rum, gin, tequila, vodka, brandy, and more. The competition draws upon the extensive knowledge and expertise of the Japan Whisky Research Centre and its network of spirits connoisseurs. It was conceived to address the need for a legitimate platform within Japan to evaluate and appreciate Japanese whisky, which has garnered significant acclaim worldwide.
The judging panel for the Western Spirits Division of the competition comprises primarily of esteemed bartenders hailing from various regions of Japan, along with professionals engaged in the liquor wholesale and manufacturing sectors. In order to ensure impartiality, blind tastings are conducted, meaning that judges evaluate the entries without knowledge of the brand or producer. Each spirit is assessed and assigned a score of up to 100 points, reflecting the judges' expert judgment and discernment.
The Tokyo Whisky & Spirits Competition serves as a vital platform for both established and emerging spirits brands to showcase their craftsmanship and to receive recognition for their exceptional quality. By celebrating and rewarding excellence, the competition plays a pivotal role in driving the growth and innovation of the alcohol industry, while further enhancing the reputation of Japanese whisky and other spirits globally.
Through its commitment to promoting high standards and its meticulous blind-tasting evaluation process, the Tokyo Whisky & Spirits Competition continues to establish itself as a prestigious event within the spirits industry, fostering appreciation and encouraging the pursuit of excellence in whisky and spirits production.
We are grateful
We thank the Tokyo Whisky & Spirits competition for allowing us a platform to shine amongst the finest spirits around the globe. With a Silver Medal for our Wild Tasmanian Gin and a Bronze Medal for our Pink Gin, Bright Night Gin has once again demonstrated an exceptional craftsmanship and unique flavor. We thank the dedication of our distillers for these awards. Lets raise a glass to Bright Night Gin and embark on a sensory journey through the wild landscapes of Tasmania, one sip at a time.
FOLLOW US ON SOCIAL MEDIA
Our range of multi award winning gins
Bright Night Wild Tasmanian Gin
Capture multi award winning Wild Tasmania in your glass. Recently awarded Asia Pacific spirit of the year 2022.
Bright Night Pink Gin
Looks like summer sunset, tastes like strawberry sherbet. Made with Tasmanian murtis berries, try our new Pink Gin.
Chardonnay Barrel Aged Gin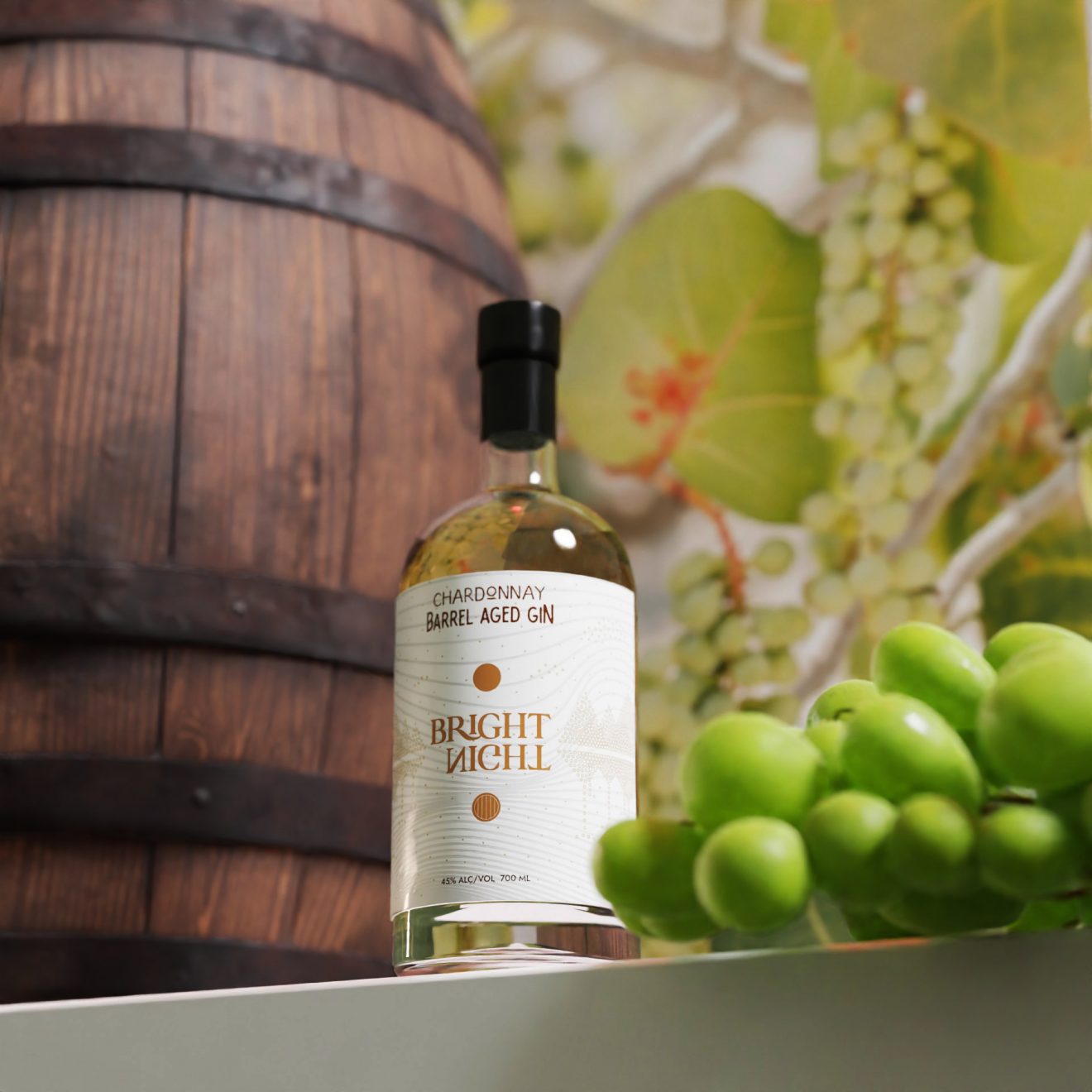 Award winning Wild Tasmanian Gin aged in a Tasmanian Winery's Choardonnay (French Oak) Barrel