Woohoo! Bright Night has just completed its second year. This also means that we have completed our second year of going into awards. Our Tasmanian gins have been recognised and awarded by some of the most prestigious competitions in Australia and around the world for the second year. This is a huge achievement for us, as we just celebrated our second birthday as a company. We are so proud of our products and the hard work that goes into making them. We want to thank you for your support and for choosing our gins as your favourite drinks.
Here are the awards we won this year. Please note that we skipped a few awards this year (such as the World Spirits Competition as it's quite expensive and a lot of work to send our gins to US). If you are intersted in our first year results for San Francisco, please visit our award winning gins page to see the results.
IWSC – International Wine and Spirits Competition, London
This marked our inaugural year attending the International Wine and Spirit Competition (IWSC) in London. Following our successful performance at the previous year's World Gin Awards, also in London, we felt it would be get more involved in European award ceremonies.
Pink Gin – Silver 90 points
Judges notes "Woody and complex with developed berry aromas on the nose. Aromatic with plenty of herbaceous and floral notes on the palate. A nicely blended sweetness and woody bitterness. A delightfully smooth finish."
Wild Tasmanian Gin – Bronze 87 points
Judges notes "Cinnamon gum and bready aromas. Woody pine and iris florals dominate the palate."
London Spirits Competition, London
Given our successful track record at the World Gin Awards, we believe we have what it takes to make our mark at the London Spirits Competition. Our gins, carefully crafted using local Tasmanian botanicals and pure Tasmanian water, already stand out due to their distinct taste and balanced profiles. We are ready to prove that not only does our gin taste good but it can also impress with its market viability, presentation, and pricing.
Wild Tasmanian Gin – Silver
Tasting notes from Judges: A gin with flavors and aromas of lemon and juniper on nose and palate with a smooth finish of anise.
Pink Gin – Bronze award
Tasting notes from Judges: A gin with flavors and aromas of lemon, orange, bergamot on nose and palate with a smooth elegant finish.
Tokyo Whisky and Spirits Competition, Tokyo Japan
We also decided to go to Tokyo for our competition as we had great results in China, as we had won double gold and trophy for our Wild Tasmanian Gin and also a gold award for our Pink Gin. We expected the TWSC to be very competitive and we were not sure if we will win medals if anything. We were delighted with the results.
Wild Tasmanian Gin – Silver
Pink Gin – Bronze
We also decided to enter the usual competitions in Australia received Bronze medal for our Wild Tasmanian and Pink Gin.
Australian Gin Awards
Pink Gin – Gold
This was the first time we went to Australian Gin Awards and we won gold for our Pink gin. It was amazing to win gold at home for our Pink Gin. We had already won gold in China for our gin and in San Francisco. It was fitting and humbling to win gold in Australia.
Australian Distilled Spirits Awards, Melbourne Australia
Bronze Medal in London Dry Style for our Wild Tasmanian Gin.
Tasting Australia Spirits Awards, South Australia
Bronze Medal for our Murtis Berry Pink Gin.
Gin awards in 2023 and beyond
We are amazed with our results in 2022 and we are excited to see what 2023 brings for us. We are going to skip some awards and go into new competitions. We are very grateful for getting these awards and we are always in the process of improving our gins to get better awards next year.
FOLLOW US ON SOCIAL MEDIA
Our range of multi award winning gins
Bright Night Wild Tasmanian Gin
Capture multi award winning Wild Tasmania in your glass. Recently awarded Asia Pacific spirit of the year 2022.
Bright Night Pink Gin
Looks like summer sunset, tastes like strawberry sherbet. Made with Tasmanian murtis berries, try our new Pink Gin.
Chardonnay Barrel Aged Gin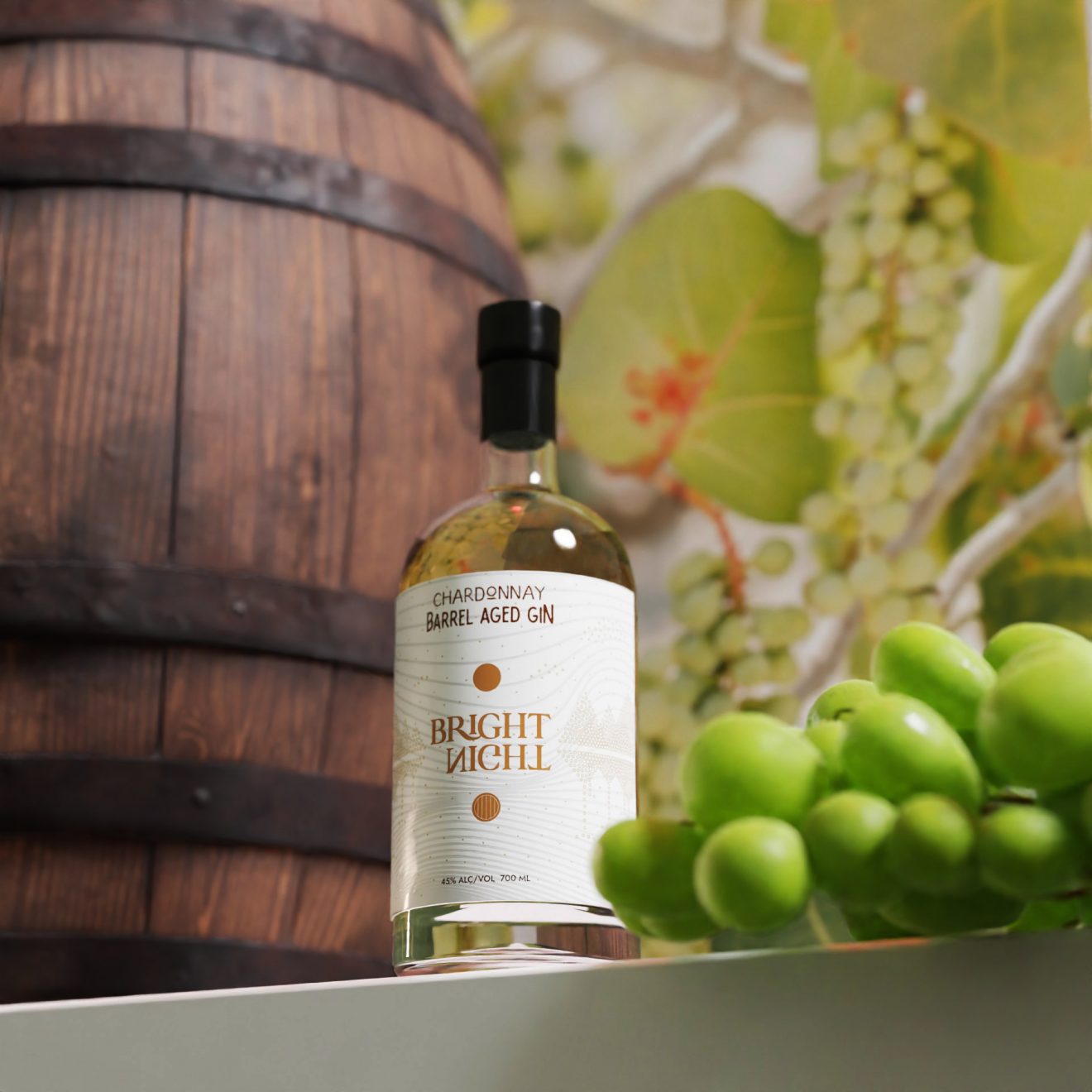 Award winning Wild Tasmanian Gin aged in a Tasmanian Winery's Choardonnay (French Oak) Barrel