In the corporate world, there's always a need for gifts – for employees, colleagues, or clients. A well-considered gift can speak volumes, making the receiver feel valued and enhancing your relationship. Fortunately, Bright Night Gin offers the perfect solution: customisable corporate gift boxes. Whether it's the balance of the 14 botanicals or the 45% alcohol content providing that extra taste, our gin creates an experience that is hard to beat. Combined with fresh Tasmanian Mountain water, there's something distinctively special about a Gin and Tonic made with Bright Night Gin.
A Touch of Customisation
One of the standout features of Bright Night Gin corporate gift boxes is the customisation. Businesses are as unique as the individuals that make them up; why should corporate gifts be any different?
CUSTOM LABELLING
What's in a name? Quite a lot, actually. Bright Night Gin provides custom labelling on our gin bottles, allowing your brand to stand front and centre. Whether it's a simple logo or an intricate design, custom labelling gives a personal touch that sets these gift boxes apart from run-of-the-mill corporate giveaways.
CURATED GIN AND SUPPORTING PRODUCTS
The beauty of Bright Night Gin isn't just its exceptional taste. It's also how versatile it can be. Our gift boxes come complete with curated gin and supporting products. These vary from traditional mixers to gourmet snacks, helping to create a full gifting experience.
For starters, what better way to complement the exquisite taste of Bright Night Gin than with high-quality mixers? From tonic waters infused with lemon or cucumber to bespoke soda flavours, the mixers help bring out the distinct notes of Bright Night Gin.
Then there are the gourmet snacks. As any gin lover will attest, the right nibbles can enhance the gin-drinking experience. From salted cashews to artisanal cheeses, the snacks in the gift boxes are chosen to pair perfectly with Bright Night Gin.
Packed, Labelled, Sent
We understand that organising corporate gifts can be time-consuming. That's why at Bright Night Gin, we offer a full service. This means we take care of everything – packing the boxes, labelling them, and sending them to your desired location. It's a hassle-free service promising quality and convenience.
You can then view all the tracking in your personal dashboard.
Celebrate with Bright Night Gin
Bright Night Gin isn't just a bottle of gin. It's a statement. A way for you to show your appreciation for employees, colleagues, and clients. Custom labelling adds a personal touch, allowing you to incorporate branding or specific messaging.
The curated mix of gin and supporting products ensures a complete tasting experience, while our all-inclusive service means you can leave the hard work to us. With a Bright Night Gin gift box, you're giving more than just a present. You're giving a memorable experience, something uniquely reflective of your business and sentiment. So, when you're looking for the perfect corporate gift, look no further than Bright Night Gin. We're here to make gifting easier, more thoughtful, and yes, a lot tastier!
So, allow us to help you make an impact with your corporate gifting! Bright Night Gin is not just a drink; it's an experience. And we dare say it's going to make your corporate gifting bright and memorable!
Let us help you create experiences like never before! Order your Bright Night Gin corporate gift boxes today!
Remember, life's too short for ordinary gifts. Make it extraordinary with Bright Night Gin.
FOLLOW US ON SOCIAL MEDIA
Our range of multi award winning gins
Bright Night Wild Tasmanian Gin
Capture multi award winning Wild Tasmania in your glass. Recently awarded Asia Pacific spirit of the year 2022.
Bright Night Pink Gin
Looks like summer sunset, tastes like strawberry sherbet. Made with Tasmanian murtis berries, try our new Pink Gin.
Chardonnay Barrel Aged Gin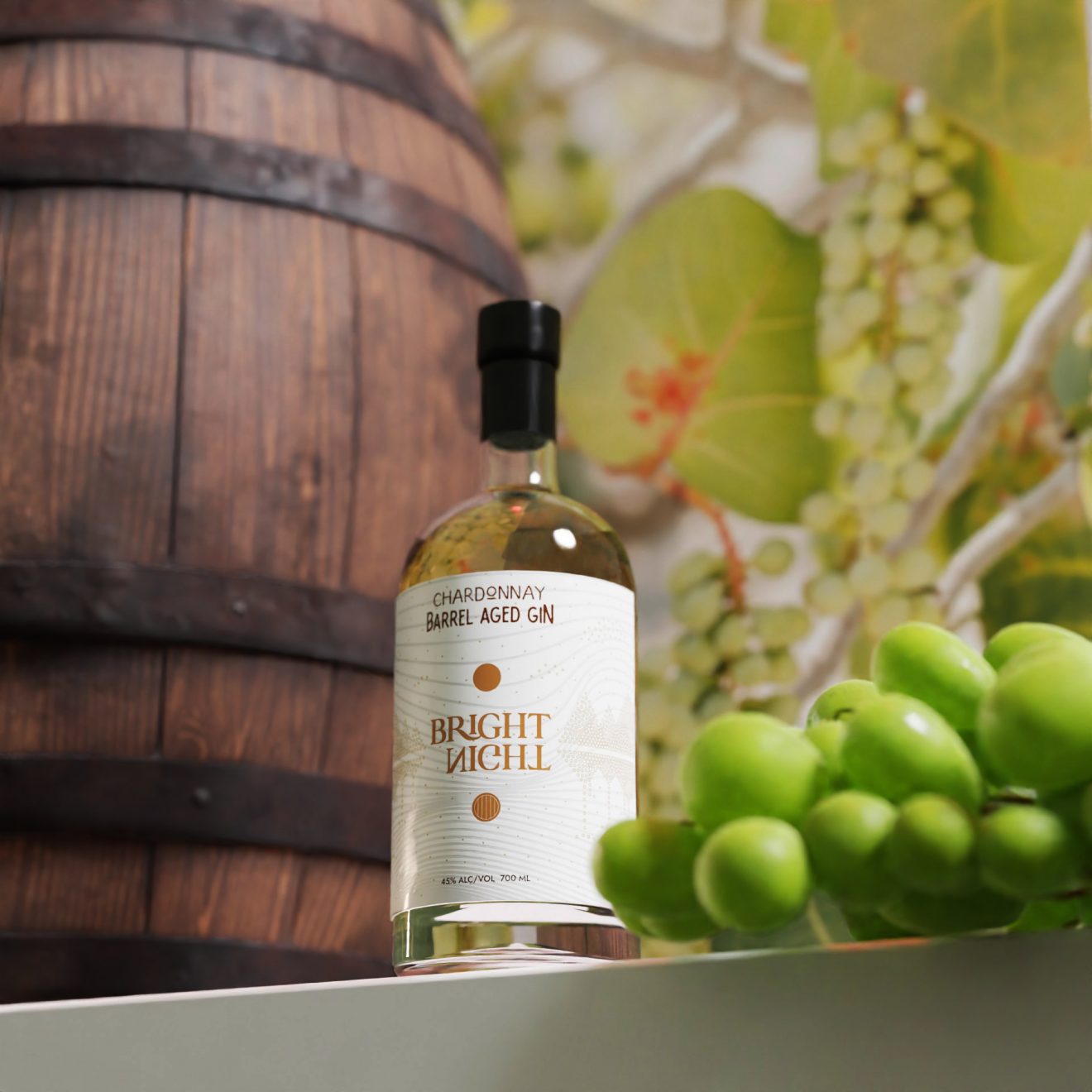 Award winning Wild Tasmanian Gin aged in a Tasmanian Winery's Choardonnay (French Oak) Barrel