Spring is the perfect time to enjoy the bright :), colourful flavors of Gin and tonic cocktails. A gin and tonic paired with a nice garnish offers a refreshing twist to your taste buds but it also presents a broad canvas for creativity. For gin lovers in Australia, we have some tantalizing gin & tonic garnish ideas perfect to pair with Bright Night Gin to make your drink even more appealing. Let's explore classic, modern, and some unusual garnishes to celebrate the Australian spring in style. When you have tried some of these, let us know what you think. You can find us whichever social media you use under @brightnightgin
Glassic Gin and Tonic garnishes
Lime or Lemon Wedges
Claiming the top spot on our list is lime or lemon, a match made in heaven with gin. The citrusy notes revitalize the gin, unveiling its rich aromatic components. To provide an Australian twist, add finger lime, a local citrus variety, that bursts with flavor. Citrus wedges go really well with our Wild Tasmanian and Pink Gin and Tonics.
Juniper Berries
Crushing a few juniper berries into your drink dials up your gin's flavor several notches. Why not give a hint of the signature taste of gin with these berries right from the source? Try this with all of our gins as all the award-winning Bright Night gins are Juniper-dominant flavours.
Fresh Mint Leaves
Fresh mint leaves give a bit of freshness and sweetness to your gin and tonic. The mint flavor introduces a beautiful savory-tart contrast that keeps you coming back for more.
Modern Gin and Tonic Garnishments
Cucumber Slices
It's hard to overlook cucumber slices when listing gin garnish options. They add an intriguing savoury note that pairs excellently with the floral elderberry tones of Bright Night Gins.
Ruby Grapefruit
A slice of ruby grapefruit imparts a unique sweet yet tangy profile to your gin cocktail. If you are feeling adventurous, lightly grill the grapefruit slice to caramelise it and add a smoky zest to your drink. At Bright Night, we love ruby for the taste and the colour, so it's a big hit with the team as a garnish.
Rosemary Sprig
It's hard to resist the aromatic allure of a rosemary sprig in your gin cocktail. The sensuous scent mingled with the gin's sharp notes make it perfect for a pleasant sip. Did you know that we also have a signature Gin and Tonic with our multi award winning Wild Tasmanian gin.
Edible Flowers
Let the beautiful Australian spring find a place in your drinks with edible flowers. With their vibrant colors and varying flavors, they can complement Bright Night Gins perfectly.
Some Weird and Wonderful Gin and Tonic Garnishes
Feeling adventurous? For those looking for off-beat, here are some extraordinary garnishing options:
Bacon
Yes, you read that correctly. A strip of crispy bacon will not only give a salty kick to your gin and tonic, but will also be a talking point among your friends.
Black Pepper
Sprinkle some black pepper over your drink to enhance the spicy edges of your gin. While it might sound weird initially, you'll be surprised at how well the flavors blend once you taste it. You can also try using the Tasmanian mountain pepperberry which we use in all of our award-winning gins.
Chili
Chili in a cocktail might sound odd, but in reality, it works wonders. The slight heat from chili suits the Australian spring climate and gives your gin and tonic an intense character. Perfect for those who prefer their drinks with a kick.
A few tips and tricks to consider
Remember, garnishments are not just mere decorations. They enrich your drinks by adding distinct flavors. These extra elements should combine with your gin (like the beautiful expressions of Bright Night Gin) to invoke a luxurious combination of taste and aroma.
Also, consider the right type of Ice. A large ice cube or sphere is always better since it melts slowly, keeping your drink cool without diluting it. And lastly, the glass makes a difference. A copa glass is perfect for a gin and tonic to help the aroma fill your senses before taking a sip. It's the tiny elements that make for a delightful gin drinking experience.
As we welcome spring in the land down under, it's time to transform your gin and tonic experience. These garnishments, whether classic, modern, or a bit unusual, invites an array of intriguing flavors to your cocktail. Spark your creativity and let your gin and tonic be the star of your spring evenings. Embrace the Australian spring with a Australia's best gin, Bright Night Gin and tonic in hand, perfectly garnished to greet the blooming season.
FOLLOW US ON SOCIAL MEDIA
Our range of multi award winning gins
Bright Night Wild Tasmanian Gin
Capture multi award winning Wild Tasmania in your glass. Recently awarded Asia Pacific spirit of the year 2022.
Bright Night Pink Gin
Looks like summer sunset, tastes like strawberry sherbet. Made with Tasmanian murtis berries, try our new Pink Gin.
Chardonnay Barrel Aged Gin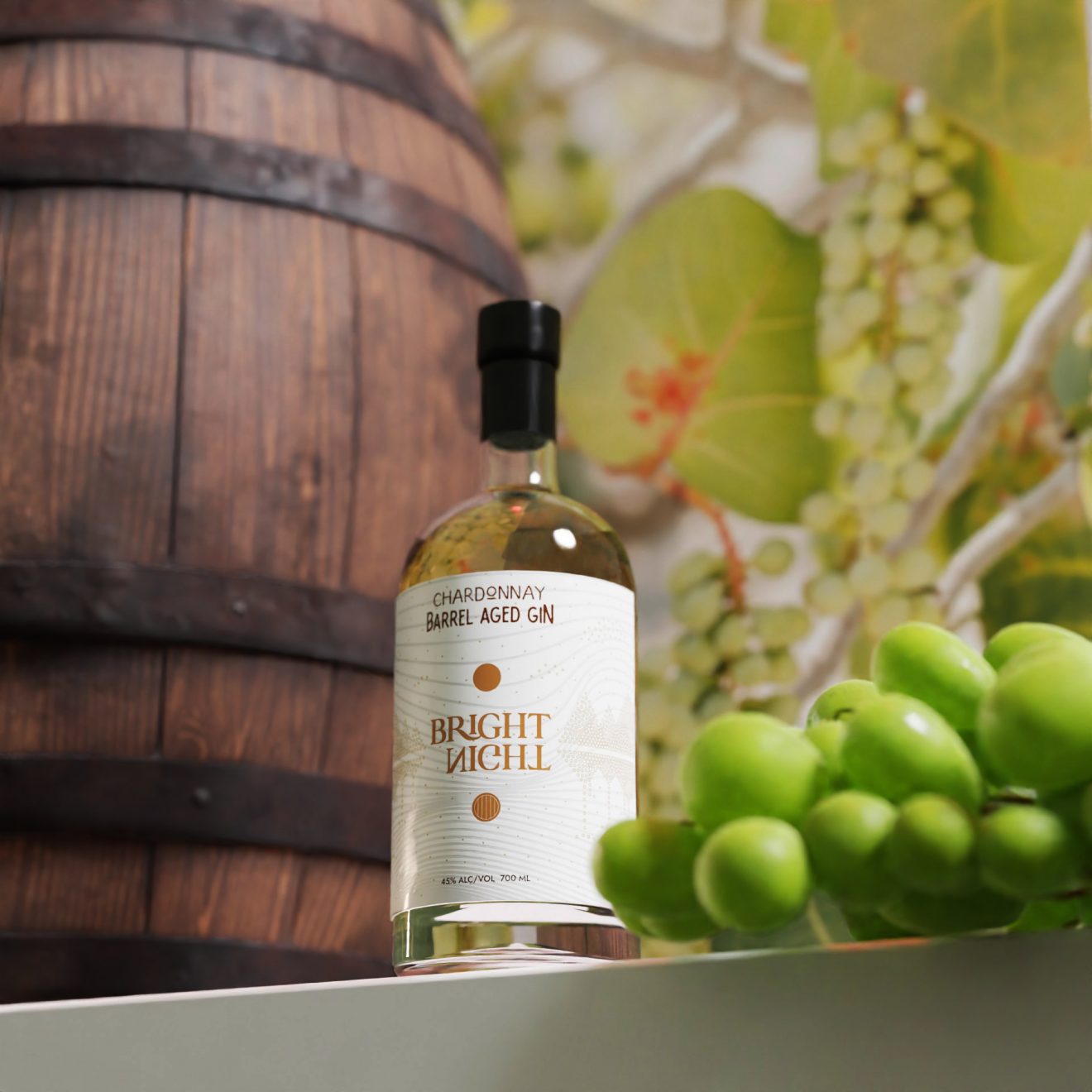 Award winning Wild Tasmanian Gin aged in a Tasmanian Winery's Choardonnay (French Oak) Barrel